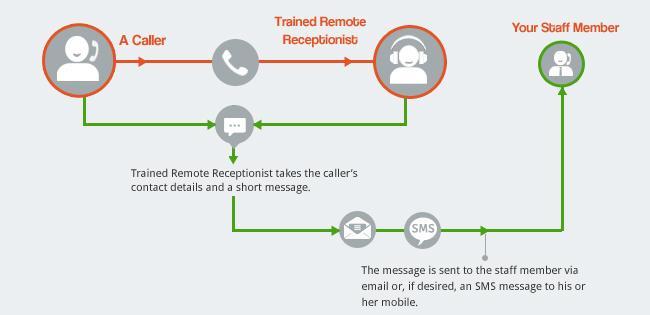 A Live Answering Service allows a staff member to stay in touch with customers and to provide a professional appearance at all hours of the day. Incoming calls are answered by a live, trained receptionist located in Australia/New Zealand who then takes the caller's contact details and a short message. The message is sent to the staff member via email or, if desired, an SMS message to his or her mobile.
Unlike the Virtual Receptionist, the Short Message Service is an ideal solution for a single employee, like an electrician working out in the field, rather than a team of employees.
Benefits of a Live Answering Service for both Teams and Individuals
If a single employee is frequently out of the office and meeting with customers, incoming calls will be answered by a live person rather than playing a voicemail message.
The staff member no longer has to worry about writing down a name and phone number when receiving an incoming call; instead, the contact details are sent directly to a mobile phone or email address.
Allow your customers to speak with trained receptionists in Australia and New Zealand instead of leaving a voicemail.